A/C service unit Coolius a10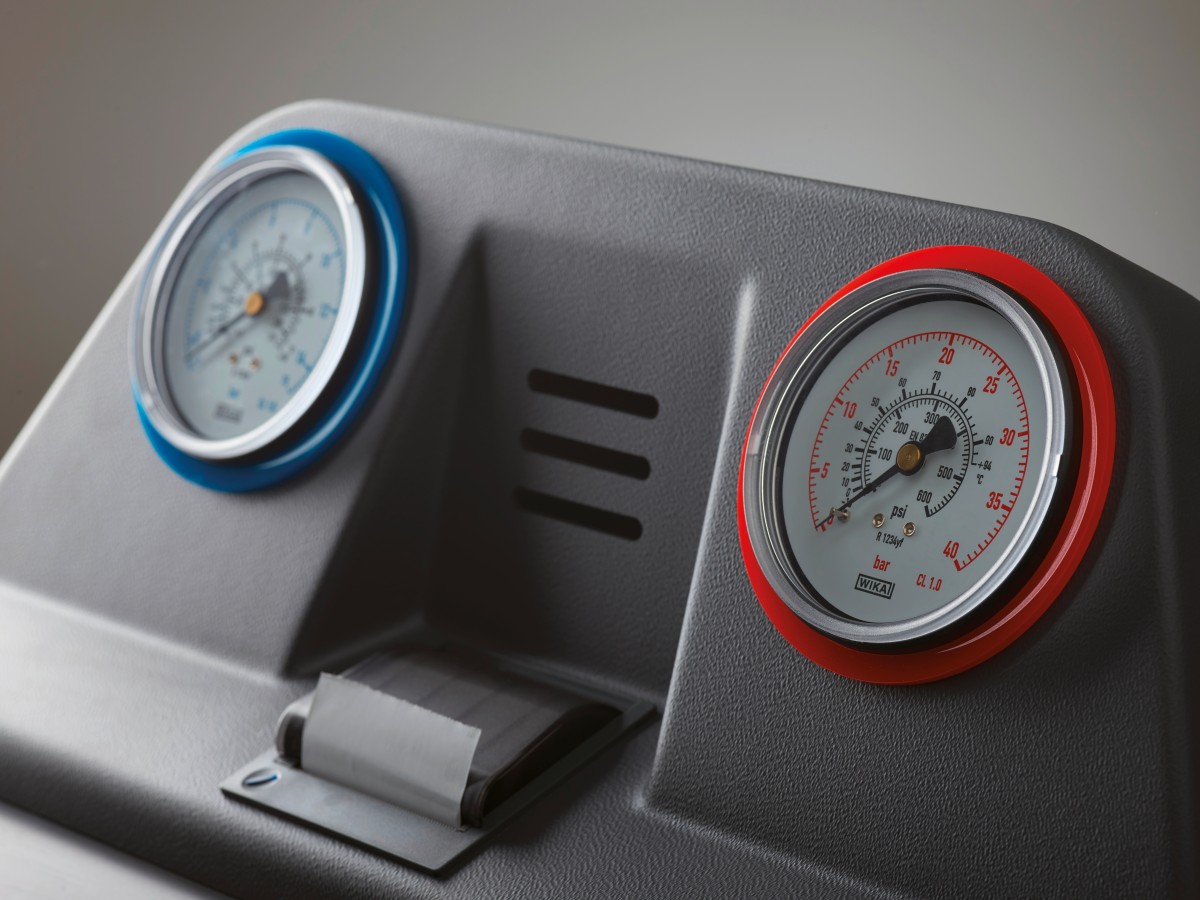 WOW! COOLIUS A/C SERVICE
COOLIUS A10 A/C service unit consists of:
A/C service unit COOLIUS A10.
Service hoses with standard couplers.
Stickers for the various oils and UV additives.
Servicing booklet
Quick start guide with website link and training from CSC
Vehicle fill quantity database
Easy-to-use, mobile companion for air-conditioning servicing on R134a units
FEATURES
Well thought-out operation and unique mobility:
Easy-to-use, mobile companion for air-conditio?ning servicing on R134a units
Efficient in mobile use
• Innovative vehicle design with transport guard
• Highest level of impact reduction
• Operation possible with voltage transformer
Professional documentation
• Exporting of data to Excel via USB interface
• Documentation of individual services
• Evaluation of total refrigerant consumption
Quick change of oil type, e.g. PAG to POE oil
Intelligent rinsing of the pipe system and service hoses
Long service interval time
Use of high-quality and specially designed components
No unwanted access
Personalised access using a 4-digit password
Scope of delivery
• 2 x 3 m service hoses with standard quick-action coup?lings
• Vehicle fill level database
• Stickers for various oils and UV additives
• Maintenance book
• Abridged operating instructions (with website link for multi?lingual operating instructions)
• Device instructions
Service-friendly components:
Use of high-quality and specially matched components, allows a long service interval.
No unwanted access:
Personalized access for the device can be set up. Personalized 4-digit password ensures access only for authorized persons
ACCESSORIES
Maintenance agreement (Art. no. 0900 400 159)
Carried out annually by service technicians (materials, travel and working time incl.) Not available in every country
External analyser for R134a (Art. no. W067 000 101)
Analyses the composition and purity of the refrigerant. No printer included
Flushing kit (Art. no. W067 100 010)
Allows flushing of the vehicle air conditioning system with liquid refrigerant (for R134a and R1234yf systems)
Extension kit service hoses (Art. no. W067 200 030)
Covering hood (Art. no. W067 100 002)
Protects your A/C service unit in the workshop from dirt and dust
TECHNICAL DATA
| Attribute | Value |
| --- | --- |
| Dimensions | 572 x 545 x 1045 mm |
| Weight | 65kg |
| Casing | Metal with robust plastic cover |
| Operating Power Supply | 230 V / 50 Hz |
| Operating temperature range | +10 / +49°C |
| Refrigerant | R134a |
| Refrigerant scale | 11 kg loadable |
| Max. operating pressure | 20 bar |
| Compressor | 1/3 HP |
| Recovery rate (liquid) | 300 g/min |
| Non condensable gas discharge | Automatic |
| Main filter dryer (1 piece) | Type 660 Coaxial |
| Large ventilator for safe operation | D 172 mm |
| High recovery speed by cooling the compressor with a fan | D 172 mm |
| Monitoring of pressure increase in the A/C system | Automatic |
| Old oil discharge | Automatic |
| Old oil bottle capacity - sealed | 250 ml |
| Oil / UV accuracy | ± 2 g |
| Refrigerant recovery and charge accuracy | ± 15 g |
| Vacuum pump capacity | 100 l/min |
| Final pressure (McLeod abs) | 0,05 mb |
| Electronic pressure sensor | Integrated |
| PAG / POE oil charge | Automatic |
| PAG / POE oil bottle capacity | 250 ml |
| UV additive bottle capacity | 100ml |
| Refrigerant charge | Automatic |
| Flushing program | Included |
| Refrigerant management system | Included |
| Convenient display | 4 x 20 characters |
| Acoustic signal | For errors and hints |
| Update of the vehicle data base | Via USB port |
| Set-up of own vehicle data base | Included |
| Integrated printer | With multiple printing |
| High pressure and low pressure valves | Electronically controlled |
| Pressure gauges (pulse free) | LP + HP CL 1.0 / D 80 mm |
| Parker quick couplers | SAE J639 |
| Service hoses 3.0 m | SAE J2197 |
| Extension kit service hoses | Optional |
| Service hoses compensation | Automatic |
| Certifications | CE-certification by TÜV Süd |
​ ​